BW FREEFLOW Greenhouses
The BW FREEFLOW Greenhouse is known for its rugged structures, which are able to withstand weather extremes.  The FREEFLOW is engineered to meet the most aggressive farm or commercial codes. CLICK HERE FOR THE BROCHURE.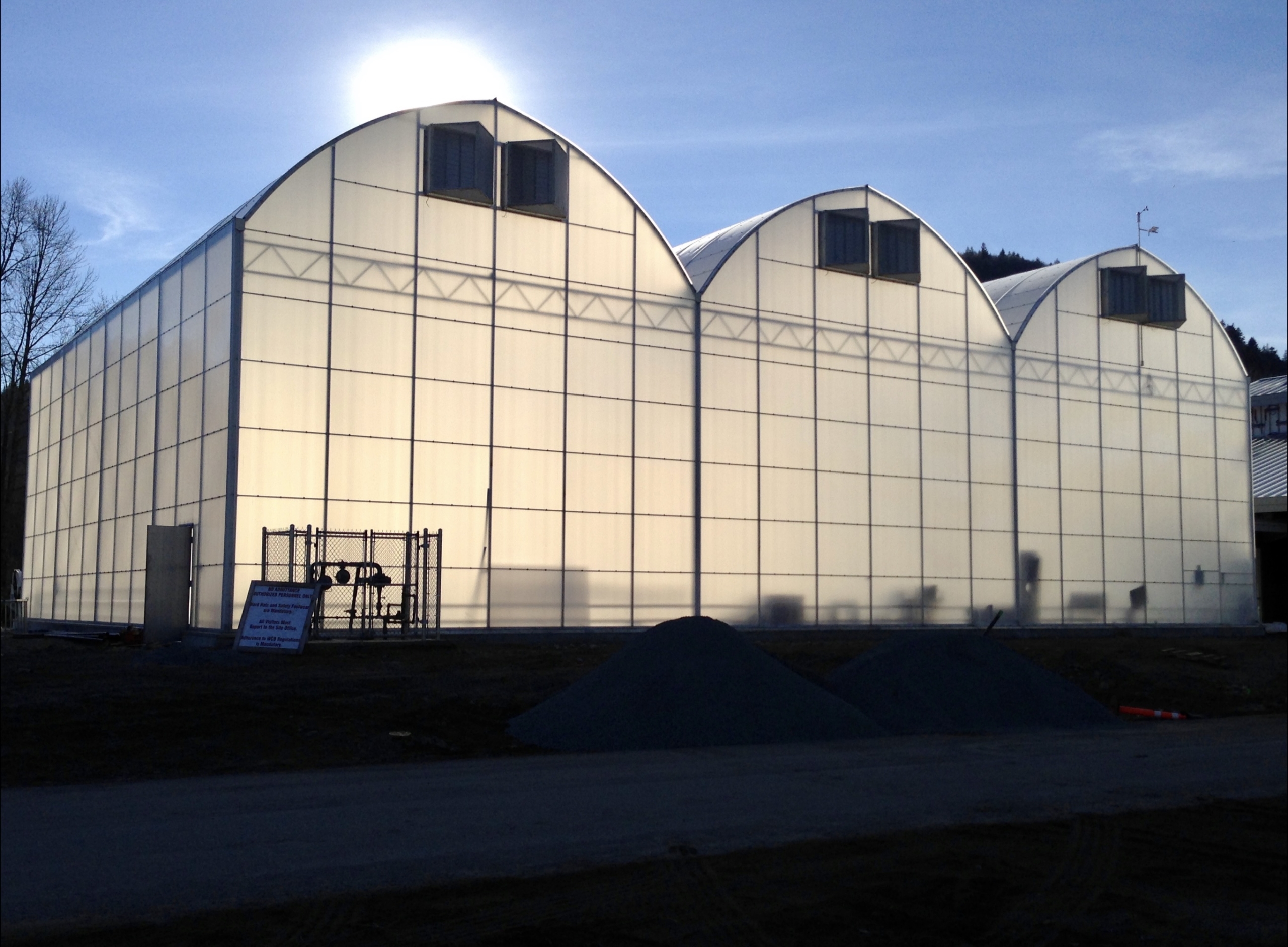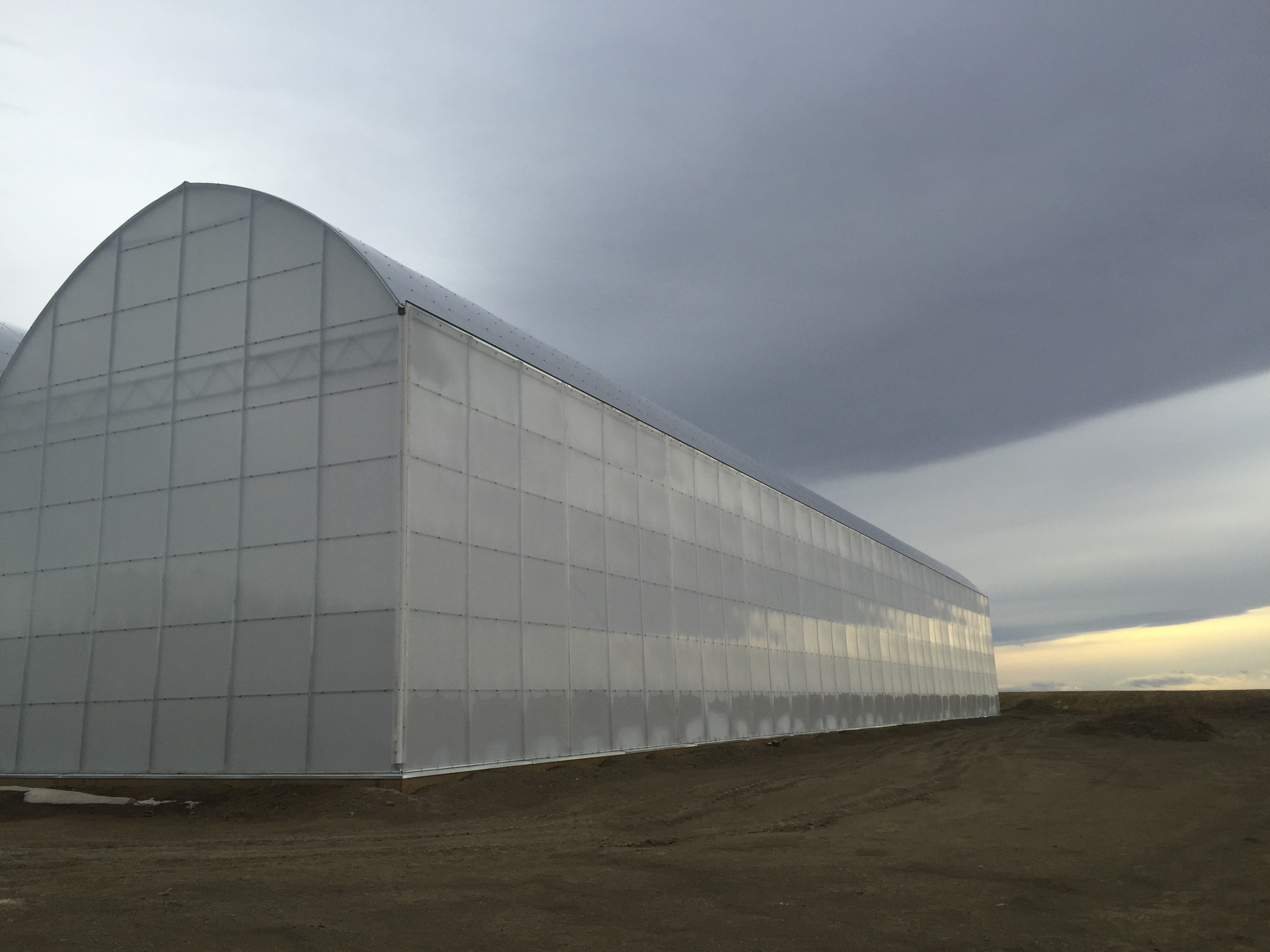 Introducing BW FREEFLOW® – Revolutionizing Controlled-Environment Agriculture
Discover the Future of Greenhouse Technology
At BW Greenhouse®, we are committed to pushing the boundaries of innovation in controlled-environment agriculture. Our relentless pursuit of excellence has led us to pioneer groundbreaking advancements that redefine the capabilities of greenhouse systems.
1. Unleashing the Power of Cutting-Edge Materials
Through extensive research, we have harnessed the potential of advanced configurations of polycarbonate and polyethylene, revolutionizing the way greenhouses capture and utilize heat. Our ingenious designs excel in both extreme winter colds, reaching as low as -40°C (0°F), and scorching summer heat, surpassing +40°C (102°F). By increasing the R-value of our coverings and effectively reflecting infrared radiation, we have created an unparalleled environment for your crops to thrive.
2. CONTROL HUMIDITY, RETAIN WATER VAPOUR
Often, pathogen problems begin when relative humidity levels exceed 80%, which impacts crop health and yields. Most greenhouses try to avoid this issue by increasing temperature or relying on venting. These actions temporarily avert the problem.
Our sealed BW Greenhouses directly control relative humidity levels in very finite increments through atmospheric water collection to optimize each crop's growing conditions. All of this is achieved without losing precious water.
3. OUTSTANDING PEST EXCLUSION
With dramatic environmental changes, pests are becoming a more serious threat to crops. Species like thrips or Asian citrus psyllids are becoming more aggressive and unnervingly resistant to pesticides.
The best way to deal with pest pressure is to exclude them from the growing environment. With no netting that can tear, or roof vents to penetrate, we remove any opportunity for pests to invade.
4. RETAIN ENERGY, CONTROL COST
With no need to vent to the outside atmosphere, we can retain any heat (solar or direct) required. As economic and environmental considerations become more acute, we can lower heating or cooling costs by limiting direct or conductive heat gain or loss by thermally isolating the greenhouse's structural elements from the outside environment. Depending on the geographic location, these operational cost savings can be upwards of the 40%-60% range.
"Why lose 21°C air to a -40°C environment or have a 52°C environment hammer your plants?"
5. COMPLETE CO2 RETENTION
The tight, sealed nature of our BW Greenhouse provides the opportunity for growers to significantly push higher yields since we can retain high CO2 levels. No venting means no loss of CO2. These higher sustained internal CO2 levels—whether hot or cold outside—result in stronger plants, higher yields, and better economic returns for those who choose to supplement ambient CO2 levels.
6. ULTIMATE BUSINESS AND CROP PROTECTION
Our greenhouse structures and coverings are the strongest in the world. We have designed our greenhouses to withstand the most extreme forces of nature. The integrity of the outer structure is key to preserving the controlled, growing environment.
A simple breach of the covering (such as glass) compromises the entire business' viability. A catastrophe like this results in disastrous consequences, including a severe compromise of the growing environment—loss of temperature and humidity control and infestation of pests possible damage to internal systems such as shading and heating loss of crops due to shock and loss of temperature control time and costs associated with the rebuild or repair potential insurance battles involving lawyers trying to secure a settlement and perhaps the most significant one: loss of your customer base while recovering from the breach
Still have questions? Stay in contact with us.