Heating Equipment
BW GLOBAL Structures is known for its rugged structures, able to withstand the weather extremes and for working with its clients to develop the right solution for them.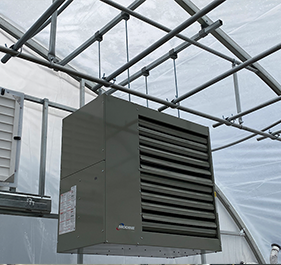 UNIT Heaters
Modine Heaters are available in both Natural Gas and Propane Models, complete with Stainless Steel Heat exchangers.
From the basic 35,000 BTU to the high efficiency 400,000 BTU model, we can help you figure out the best solution for your heating and air displacement needs.
Hanging Kits, complete with steel tubing, welded brackets and galvanized rod for easy installation.
Thermostats to control your temperature settings.
We recommend that all Heaters be hooked up by certified gas fitters and installers.
Options:
NATURAL GAS Unit Heaters
PROPANE Unit Heaters
ELECTRIC Unit Heaters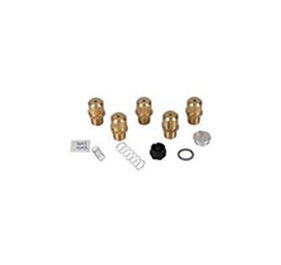 ACCESSORIES
We supply all the hardware you need to build your greenhouse and if you need to replace or need a more specific part, we've got it!
Available:
CONVERSION KIT: Natural Gas to Propane
CONVERSION KIT: Propane to Natural Gas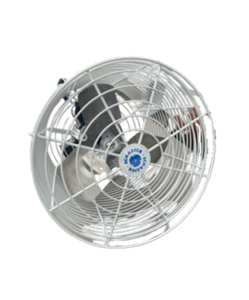 HORIZONTAL AIR FLOW Fans
Horizontal Air Flow fans help homogenize the heated air in your greenhouse, thus reducing condensation and the possibility for mould and other pathogens.
Standard Sizes:
Still have questions? Stay in contact with us.